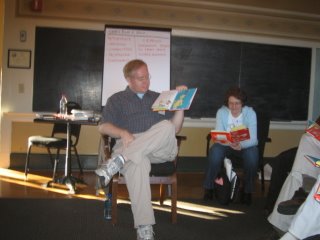 Diana Larsen (facilitator) points us to Rebecca Wirfs-Brock, one of the hosts of Agile Open Northwest, who had never (knowingly) participated in an OST event.
Rebecca, who hosted entirely on faith and with a few nervous moments about whether it would really work, wrote a blog post about her take on the event.
A great look at how newcomers experience open space, complete with Green Eggs and Ham (photo). This session? Overcoming Resistance!